In the aftermath of a dental procedure, particularly one as significant as getting a dental implant, patients find themselves inundated with a wealth of advice and recommendations. One recurring counsel is to avoid dairy after dental implant surgery. This article seeks to explore the depth of this advice, offering a meticulous breakdown backed by scientific insights and expert opinions from the dental realm.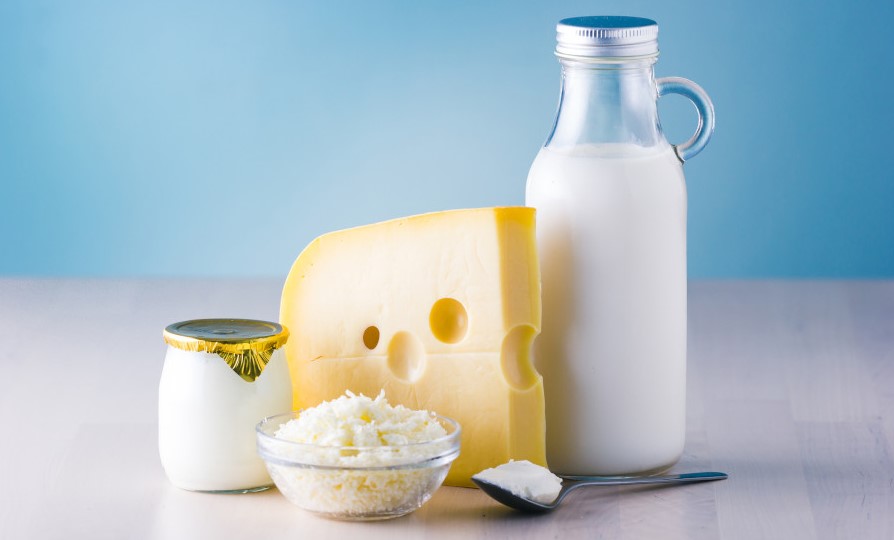 Dairy After Dental Implant: Fact or Myth?
The Role of Dairy in Oral Health
Dairy products such as milk, cheese, and yogurt are known to be rich in calcium and vitamin D, which are essential for strong teeth and bones. However, there is a common recommendation to reduce or even avoid these products following a dental implant procedure. This advice stems from various non-medical based suggestions circulating amongst patients who have undergone dental implant surgeries.
In this section, we delve deep to understand the role of dairy in maintaining oral health, especially after getting a dental implant. We aim to provide you with up-to-date information based on expert insights to help you make an informed decision regarding your post-implant diet.
Potential Risk of Infection
A widely held belief is that consuming dairy products can increase the production of mucus in the mouth and throat, thereby potentially increasing the risk of infection at the surgical site. This belief particularly pertains to individuals with dairy allergies or sensitivities. It is suggested that dairy, especially milk, contains proteins that can enhance mucus production, a claim that stands on limited and inconclusive scientific evidence.
However, it is essential to note that this is more of an individual response rather than a universal one, and many perceive an increase in mucus production due to personal sensitivities or allergies. While this information might hold some truth, it is largely based on anecdotal evidence. Maintaining good dental hygiene can effectively counter such issues, ensuring the health of the oral tissue remains uncompromised.
Impact on the Healing Process
Another concern is the potential disruption of the healing process due to the presence of components like lactose or casein in dairy products. Some medical professionals believe that these components might interfere with the body's natural healing mechanisms in specific circumstances, although scientific evidence supporting this is limited.
Despite the lack of substantial evidence, it is generally recommended to follow a balanced diet enriched with vitamins and minerals to support the body's healing processes post-surgery. Including a source of protein in your diet can be beneficial, and it is advised to consult with your dentist to understand the foods to avoid and those that can aid in a faster recovery.
While the notion of avoiding dairy post a dental implant procedure persists, it is based on limited and inconclusive scientific evidence. It is vital to approach this topic with a balanced perspective, considering the available scientific data and expert advice from professionals like those at Hoggard Family Dentistry.
Whether to avoid dairy is a personal choice, and should be made in consultation with your dental professional, considering your unique circumstances and their expert advice. It is essential to maintain a balanced and nutrient-rich diet for optimal healing and oral health, and there are numerous non-dairy alternatives available to ensure you receive adequate calcium and other essential nutrients.
Remember, the goal is to foster optimal healing and maintain oral health, and making informed dietary choices can aid in a successful dental implant recovery. It is always recommended to dive into the facts and consult with your dental team to make the best choices for your health.
For further assistance and personalized advice, feel free to reach out to Kevin Dentistry at  admin@russiandent.com.
Consulting Your Dental Professional: Personalized Advice for Your Post-Implant Diet
Navigating the post-implant period necessitates expert guidance. Consulting with professionals at the dental center can equip you with personalized advice, helping you make informed decisions based on your unique circumstances. It is essential to follow the advice of your dental practitioner, especially when it comes to your diet during the recovery period.
Balanced Diet for Optimal Healing
Emphasizing the importance of a balanced and nutrient-rich diet is pivotal. Whether you choose to eliminate dairy temporarily or opt for non-dairy alternatives, ensuring an intake of adequate calcium and other essential nutrients is vital.
During the initial stages post-surgery, it is recommended to stick to a cool liquid diet for the first 24-48 hours. This includes consuming foods like smoothies, which are not only easy to consume but also a rich source of vitamins and minerals. Cold soups can also be a part of your diet, providing a soothing effect to the surgical site.
As you progress in your recovery, transitioning to a soft-food diet is essential. This diet should be rich in proteins and other nutrients to foster optimal healing. Foods such as eggs, milk, yogurt, and cheese can be beneficial as they are rich in calcium and proteins that aid in healing and keeping your teeth strong. Including soft food items like mashed potatoes and finely chopped meat can also aid in a faster recovery without putting pressure on the implant.
Making an Informed Decision
Ultimately, the decision to avoid dairy rests with you, guided by expert advice and a thorough understanding of your individual health dynamics. It is a journey to make informed dietary choices, keeping in mind the ultimate goal of optimal healing and oral health.
During the recovery period, it is important to avoid foods that can cause damage to your newly placed dental implant. This includes avoiding crunchy foods and sticky foods that might compromise your newly placed dental implant. It is also advised to avoid hard foods to prevent any risk of complications.
Moreover, it is important to avoid foods that might introduce acidity around the implant, affecting the healing process negatively. Your dental team might also advise against consuming foods and beverages that are too hot, as they might irritate the oral tissue.
In the journey of recovery, reintroducing dairy products after getting dental implants needs to be done cautiously. It is essential to consult your dental practitioner before making any significant changes to your diet.
Remember, the goal is to ensure a successful dental implant recovery, allowing you to go back to enjoying your favorite foods without any restrictions. Hence, following dental implant surgery guidelines diligently is the key to a smooth recovery process.
| Stage of Recovery | Time Frame | Recommended Diet | Foods to Avoid |
| --- | --- | --- | --- |
| Initial Stage | First 24-48 hours | Cold liquids and soft foods like smoothies and cold soups that are rich in vitamins and minerals. | Hot, crunchy, and sticky foods |
| Intermediate Stage | 2-7 days | Soft foods that are easy to chew and swallow, such as mashed potatoes and finely chopped meat. | Hard foods and foods high in acidity |
| Advanced Stage | 1-3 weeks | Gradually reintroducing semi-solid foods, including dairy products like soft cheese and yogurt. | Foods that can put pressure on the implant |
| Final Stage | 1 month onwards | Slowly reintroducing all types of foods back into your diet, including those you were consuming pre-surgery. | None |
Remember to always consult with a professional at a dental center to receive personalized advice and to make informed decisions based on your unique circumstances. It is always better to be guided by expert advice to achieve the ultimate goal of optimal healing and maintaining oral health.
Conclusion
In the aftermath of dental implant surgery, the advice to avoid dairy products seems to be more of a myth than a substantiated fact. While there are plausible reasons behind this recommendation, the scientific evidence remains limited and inconclusive. Thus, it is imperative to approach this topic with a balanced perspective, armed with expert advice and a readiness to make informed choices.
Remember, maintaining a balanced diet rich in essential nutrients stands central to fostering optimal healing post the implant procedure. Whether you decide to avoid dairy or not, the focus should be on nurturing your oral health through informed choices, guided by expert advice from your dental professional.